Quick Info→
Age: 21 Years
Profession: Athlete
Date of Birth: 07/12/2001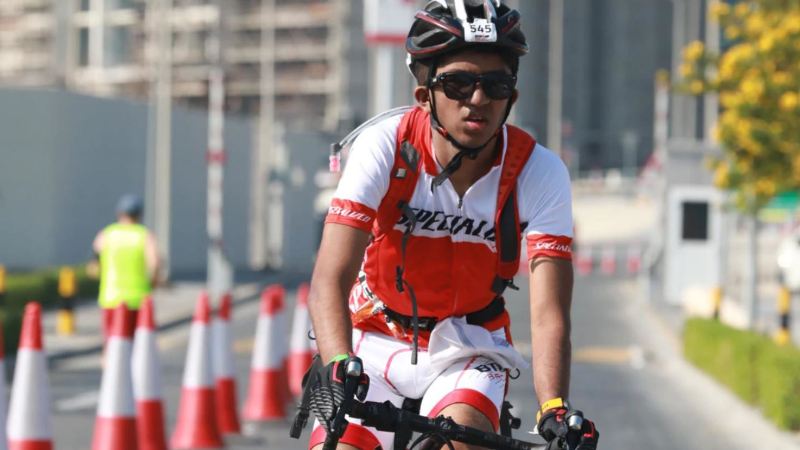 Some lesser known facts about Aditya Choudhary
Aditya Choudhary is an Indian athlete who holds the record for being the youngest Ironman in the world.
The Ironman 70.3 or Half Ironman is one of a series of long-distance triathlon races organized by the World Triathlon Corporation (WTC). It includes a 1.9 km long swim, 90 km bike ride and a 21.1 km run that covers 113 km or 70.3 mi.
Aditya has been practicing swimming since the age of 4.
At the age of 5, he had some ENT issues due to which he had his first surgery for adenoids. A tube was inserted in his ear and he was forbidden to swim by the doctor.
He loves to play instruments and has also been playing tabla since the age of 6.
After a few years, he started swimming again and his adenoids came back. In 2012, he had another surgery in which his tonsils were also removed.
Later, he joined Judo, but his ENT issues led to some changes in his facial structure and he got braces, after which he was not even allowed to play Judo.
Then he started swimming again, along with cycling and running. This is where his journey to become the world's youngest Ironman began.
In 2019, before the triathlon, Aditya contracted chickenpox and stopped training for a few weeks. He then decided to move to his college hostel to save on commuting time and to devote that time to training for the programme.
The minimum age to participate in a triathlon is 18 years and incidentally, Aditya turned 18 on the day of triathlon in 2019 i.e. 7th December 2019, becoming the youngest Ironman in the world.
The triathlon event was held in Bahrain, and Aditya took 6 hours, 5 minutes and 4 seconds to complete the event.
After successfully making the record, in an interview he expressed,


The moment I finished, tears were flowing- it was the most precious moment of my life! Every time I got tired or cold because of swimming or my muscles felt like they were on fire, I was reminded of the hard work I put into this day's training for the past 6 years. Also, I wanted to get it for my country."
He took training from his mentor Dr. Mihir Patki, who is an orthopedic surgeon and sports medicine doctor. After Aditya's victory, his coach said,


Aditya, with his commitment and resilience, has now inspired me to participate in the upcoming Ironman in Melbourne in 2020."
Indian politician, Suresh Prabhu facilitated his achievement.
Aditya Choudhary, on his 18th birthday, becomes the youngest Ironman at 70.3 #Bahrain Ironman 70.3 He completed 2 km swim, 90 km cycle and 23 km run in 6 hours 5 minutes. It is a pleasure to honor him along with his parents and mentor Dr. Mihir Patki. Glad that I could facilitate his participation in this event. pic.twitter.com/sNH6fLctsn

— Suresh Prabhu (@sureshpprabhu) February 17, 2020
Aditya has also participated in various long distance cycling events, which include cycling from Mumbai to Lonavala, Igatpuri, Pratapgarh and Aamby Valley.
Recognizing his passion for becoming an athlete, he has been following a strict diet and waking up schedule at 4 am to start his training.
In an interview, when he was asked about the idea of ​​becoming the youngest Ironman in the world, he said,


I decided on this about six years ago when I was 12 or 13. When I first went to my sports coach, he is an orthopedic surgeon, I came across a man named Nayan Shah, who did Ironman and whose name entered the Limca Book of Records for being the first Indian male over 50 Is. , That's when I got the idea that if we can have the record for the oldest person, then I should make the record for being the youngest. ,
In 2021, he underwent his third surgery to clear any blockage in his nasal passages.
According to Aditya, he is targeting Everest Basecamp and cycling across Khardung La Pass, the highest mountain pass in the world, when he achieved his goal of being the world's youngest Ironman .
In an interview, he revealed that he wants to adopt a vegetarian lifestyle.