Quick Info→
Age: 41 Years
Husband: Gaurav Shah
Marital Status: Married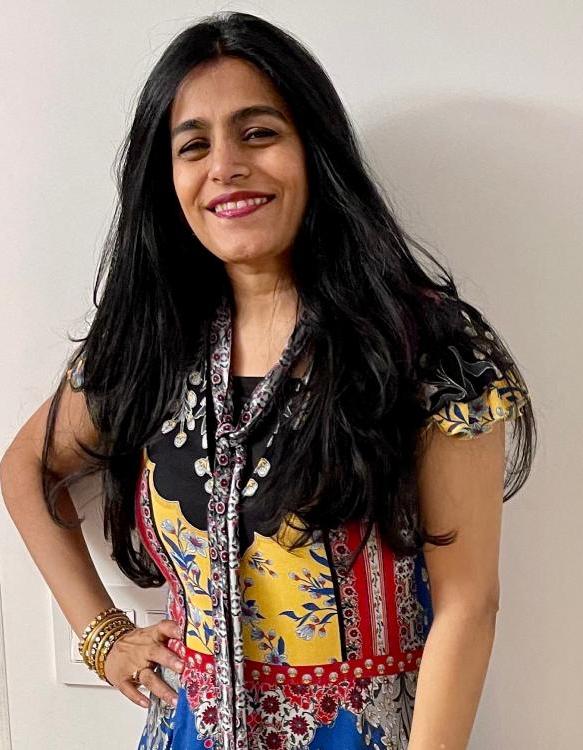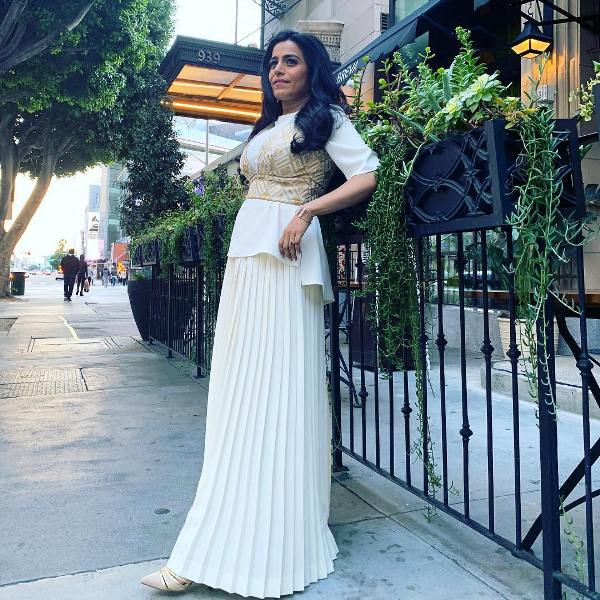 Some lesser known facts about Falu
Falguni Shah is born in India; The New York-based artist who recently won the 64th Annual Grammy Awards for her album, "A Colorful World" under the category "Best Children's Album". Fallu has also worked with many well-known artists like AR Rahman, Yo-Yo Ma, Philip Glass, Wycliffe Jean and Ricky Martin.
Falu was born in a family that had a strong inclination towards music. Falu started his journey in music from the young age of just 3 years.
During his training period, Falu was trained by many famous artists. As she was learning the musical traditions of the Jaipur Gharana and the Banaras style of thumri, Falu practiced for 16 hours a day.
His mentors included the famous Ustad Sultan Khan, who was an outstanding singer and a talented sarangi player.
He was also tutored by Kishori Amonkar, a classical musician of the Jaipur Gharana. In an interview, Falu recalled,


She was thorough and detailed in her teaching and took every student extremely seriously, ensuring that they reach their highest potential. She could sit in one place and talk about neuroscience and music without interruption."

Falu also had a keen interest in Gujarati folk music and ghazals. For this he was trained by Kaumudi Munshi and Uday Majumdar. In addition, Falu also earned a master's degree in the field of Indian classical music.
Growing up in Bombay, Falu participated in several national level singing competitions and won three such competitions.
After completing her training and education, Falu married Gaurav Shah and shifted to the United States in 2000.
In 2001, upon his arrival in the US, Falu joined the Boston-based Indian-American band, Karishma, as a lead singer.
During this time Fallu was appointed as a visiting lecturer at Tufts University, where he continued to work for 2 years.
He got a major break in his career when he was offered an opportunity by Yo-Yo Ma in his project, The Silk Route Project, where he was featured as a solo artist.
In 2005, Fallu was made the Ambassador of Indian Music at Carnegie Hall.
In 2006, Falu and her husband Gaurav lent their voices to the world famous documentary film Born in Wethels Ensemble. The documentary was about the red light area of ​​Calcutta.
for the film, A Place in Time, which was directed by Angelina Jolie; Fallu and Wycliffe Jean made the music together.
In 2008, Karisma's song 'Rabba' became the first Hindi song to be aired nationally on Fox Channel's Fearless Music.
In 2007, after the release of their self-titled music CD, the hybrid indie-Hindi genre was embraced.
Falu has also worked with renowned singer/composer AR Rahman in 2008. In the movie Slumdog Millionaire, he lent his voice to the world famous song "Jai Ho".
In 2009, Falu was invited to perform at the White House with AR Rahman in honor of Indian Prime Minister Manmohan Singh.
In 2012, he composed the music for a documentary titled 'The Human Tower' and later in the same year, he composed the music for the film 'The First Sight'.
He also contributed to the production of the album "Prayer for the World", which was produced by Global Noise. Fallu and his band performed for 400 juvenile inmates at New York's Crossroads Juvenile Center and Sing Sing Correctional Facility. During the performance, the band consisted of 16 musically talented prisoners.
Falu released his second album 'Foras Road' in 2013. The album was shortlisted for the nominations, but could not make it to the main event nominations.
He released another album in 2018 named Faalu Bazaar. The album was inspired by the questions asked by his son Nishad. In an interview Falu said,


When my little son started his preschool, he was like 'Mom, why is our food yellow?' Came home with questions like. 'Why do we speak a different language at home versus school?' 'Why do we count our numbers in a different language?' I thought the best way to answer all his questions was through music, and so I started writing songs for him. he was born Fruit market.,
The album, Faalu Bazaar was nominated for the main event of the 2019 Grammy Awards.
Falu wanted to create music by mixing songs from the older generation of different origins with modern Western music. To achieve this, he formed a band called the American Patchwork Quartet. The band also received a $40,000 grant under the Flagship of the South Arts Creative Residency Grant.
As a young child, Fallu was the victim of a bicycle accident and was hospitalized. To overcome the unbearable pain his mother asked him to sing. Falu later recalled,


My mind shifted from pain to music and I loved it. I said, Mom, that's the only thing I want to do."
Falu's mother Kishori Dalal is also a trained Gujarati classical singer. In the award winning album 'A Colorful World', Kishori Dalal has lent her voice to a song named Nishad's Lullaby. Falu later said,


This song has been going on for five generations and I hope Nishad will pass it on to his children as well."
Fallu has also performed at the TIME-100 Gala, where Michelle Obama witnessed her performance. He has also been featured in several major newspaper and magazine brands such as The New York Times, Billboard Magazine and The Rolling Stone.
'Ek Colored World' was composed by Falu in the memory of his father, who had passed away, due to which Falu suffered from depression. Giving an interview, Falu said,


A colorful world, I dedicate to my father. With his blessings, I have been awarded such a huge award. This album is very close to my heart as it reflects the time I spent with my father."
When Falu was in school, she was bullied a lot by her classmates. Falu said in an interview that,


Music was also a getaway for me at that time as I was a bit dark and kids used to be very mean to me at that time. They used to call me Kali Buffalo (Black Buffalo), so to escape, I would often do Chilla Katana (a training ritual where the student is completely isolated and spends hours practicing for long periods).
Growing up in Mumbai, Falu loved listening to music composed by various western and Indian artists such as RD Burman and The Beatles.
Falu also performed at Lincoln Center in honor of the Dalai Lama in 2003.
Dilipbhai Rasiklal Shah, a renowned trained classical singer; Falu's father-in-law.
Apart from being a musician, her husband Gaurav Shah also holds a medical degree from Columbia University in 2016.
In 2001, Fallu performed for the then First Lady of the United States, Hillary Clinton, with her band, Karisma.