Quick Info→
Age: 70 Years
Wife: Babli Chatterjee
Hometown: Kolkata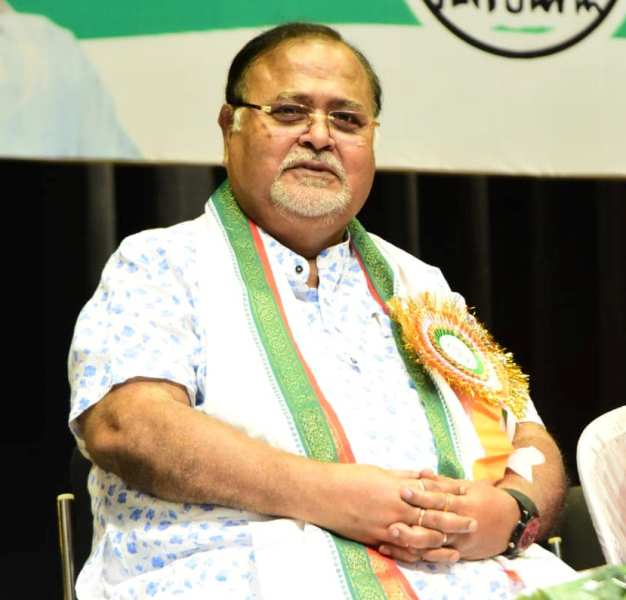 Some lesser known facts about Partha Chatterjee
Partha Chatterjee is an Indian politician and member of Trinamool Congress who was detained by the Enforcement Directorate in July 2022 for his alleged involvement in the teacher recruitment scam in the State School Service Commission (SSC).
He grew up in the Nakatla neighborhood of South Kolkata.
Although Partha Chatterjee's daughter Sohini Chatterjee did not venture into active politics, she assisted her father in social media campaigning during the 2016 West Bengal Assembly elections.
Before pursuing a career in politics, Chatterjee worked as an HR professional in a government undertaking of Andrew Yule & Co.
He has served as the Chairman of National Institute of Personnel Management, Kolkata (Calcutta).
He served as the editor of Jago Bangla, the mouthpiece of Trinamool Congress.
For a long time he held the post of General Secretary of TMC Bengal. He was also a member of TMC's disciplinary committee.
In April 2019, an internet user named Gopa Das shared a picture of a boy at a party, claiming that he is the son of Partha Chatterjee. Following this, the picture went viral on the internet following which Chatterjee announced on social media that he had no son.
In memory of his dog-loving wife, who passed away in 2017, Partha Chatterjee built a hospital for dogs named Babli Chatterjee Memorial Pet Hospital on a 17-acre plot near Baghajatin railway station in south Kolkata. Recalling his wife in an interview, he said,


Babli was a true dog lover. We now have six dogs in our family including two St. Bernards, a Golden Retriever and a Pug. As long as she was fit, she took care of them which included feeding them, giving them medicine and taking them to the vet. Even when she went to sleep at night, her pets were her companions. So I thought a hospital for dogs would be the best way to keep her memories alive."

After his arrest in the SSC scam in 2022, it was revealed that Chatterjee owned a luxury flat exclusively for his dogs in Diamond City, West Bengal. The ED unearthed several disproportionate assets of Chatterjee after his arrest, which included three flats, 18/d, 19/d and 20/d, in Diamond City.
He is a recipient of Human Resource Excellence Award from IPM, Sri Lanka and Human Resources Ratna from NIPM.