Quick Info→
Education: Bachelor Of Arts
Age: 78 Years
Husband: Vijay Govil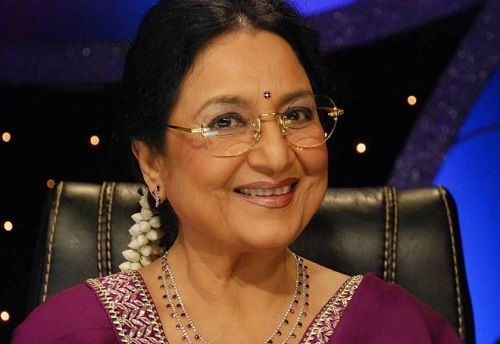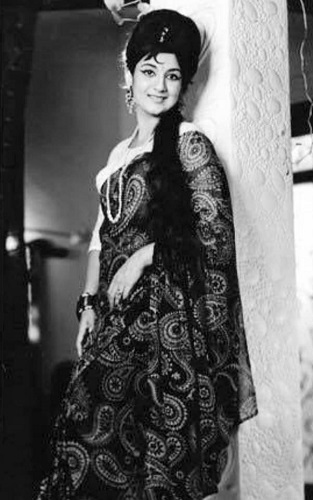 Some Lesser Known Facts About Tabassum
Tabassum is a veteran Indian TV host, actress, and YouTuber. From 1972 to 1993, she hosted the popular TV talk show 'Phool Khile Hain Gulshan Gulshan' which was broadcasted on Doordarshan.
Her parents worked as a journalist for the newspaper 'Tej' in Delhi. Later, they were transferred to Mumbai where Tabassum's mother started a magazine 'Tanveer Monthly' in association with Abdul Hamid Ansari (father of Khalid Ansari, businessman and journalist). Later, Tabassum's mother taught Urdu to Govinda's father Arun Ahuja.
During an interview, Tabassum shared that her parents kept her two names. She said,


My father named me Tabassum, keeping my mother's religious sentiments in mind. My mother kept my name Kiran Bala, keeping my father's religious sentiments in mind. My name on all official documents was Kiran Bala Sachdev. After marriage, it became Kiran Bala Govil."
She started her career as a child actor at the age of 3. In 1946, she got an offer for the Hindi film 'Nargis,' and she signed the contract for the film for Rs 5000. Soon after the film was released, she started getting recognition as Baby Tabassum. During an interview, she talked about her debut film. She said,


Famous Pictures was making a film called Nargis, starring Nargis. The film's music composer, Rajendra Krishen, and O P Dutta (filmmaker J P Dutta's father) were my father's friends. They told my father that I should get into acting as I was very smart and there was a role for a child artiste in Nargis. My parents first said no because, those days, it was considered bad to work in films. The World War II was on, paper had become very expensive and my mother's magazine was about to shut because of shortage of paper. That's when someone suggested I be allowed to take up the Nargis offer."
In 1947, she appeared as a child actor in the Hindi film 'Mera Suhaag.'
Tabassum then received an offer to act in the Hindi film 'Manjhdhar,' but her mother rejected it. In an interview, while talking about it Tabassum said,


In 1947, filmmaker Sohrab Modi came to our house. He was making a film called Majhdhaar with Surendra Nath and Khursheed. He wanted me in it as a child artiste. My mother said they didn't want me to act in films any more. Rajendra Krishen and O P Dutta told my mother that it wasn't good to say no to a film straightaway, as people may take that as an insult. You ask for more money and they themselves will go away. So my parents decided to ask for Rs 10,000. Modi said he would give Rs 12,000 and made a contract. I was four years old then. The film was a flop but I got great reviews. Some reviews mentioned that the older actors should learn Urdu diction from four-year-old Baby Tabassum. By the time I was 10 years old, I earned Rs 7 to 8 lakh per film. But the sad part is that most of the money never came in, and my balance is still outstanding."
When she was 4 years old, she hosted a radio show 'Phulwari' for children. The show was aired on All India Radio. She used to crack jokes, sing songs, and interact with children on the show. Her photo was even published in the All India Radio monthly magazine's January 1948 issue.
She gained immense popularity as a child actor in various Hindi films such as 'Bari Behen' (1949), 'Sangram' (1950), 'Afsana' (1951), 'Bahar' (1951), and 'Baiju Bawra' (1952).
In the 1951 Hindi film 'Deedar' a song titled "Bachpan Ke Din Bhoolana Dena" was picturised on Tabassum and Parikshit Sahni, which became very popular.
At that time, she used to bring her father or mother along with her during the shoot of the films. In an interview, she said that once the Indian actress Madhubala told Tabassum that if she continued the same, she would never become a successful actor. She said,


Madhubala once told me 'Tabassum, as long as you have parents with you on the set, you will never be able to become a top heroine.' Madhubala also advised me never to return to films. She said Don't ever return to films after marriage. This red mitti (makeup) addiction is very bad. It is like wine. Youth and career are temporary. Your personal life is the destination."
As a child actor, her last Hindi film was 'Baap Beti' (1954).
After a few years, Tabassum started appearing as a lead actor in films. She then acted in the Hindi films like 'Ganwaar' (1970), 'Heer Raanjha' (1970), 'Johny Mera Naam' (1970), 'Gambler' (1971), 'Shaadi Ke Baad' (1972), and 'Maa Bahen Aur Biwi' (1974). Unlike her films as a child actor, her films as a lead actor failed to do well at the box office.
In 1972, she started hosting the popular TV talk show 'Phool Khile Hain Gulshan Gulshan' with which she gained immense popularity. In an interview, she shared that initially, the name of the show was different. She said,


While DD wanted to name the show Guldasta, I didn't find it appealing. I chose a couplet called Phool Khile Hain Gulshan Gulshan from Begum Akhtar's ghazal instead and ended up sporting a flower in her hair on the show. It became her style statement. Doordarshan (DD) wanted a show that would have music and dance performances, and 10-minute interviews with celebrities. The show's makers applauded my style of interviewing, jokes and shayari. They realised that this was a novel concept, as viewers hadn't seen interviews on TV in the 1970s."

She further shared that even though she got less remuneration for the TV show, she continued because of the immense love of her fans. She said,

I was getting paid peanuts, and people told me that I was being taken advantage of. You will be shocked to know that Doodarshan paid me Rs 70 per show. When the show ended 21 years, I was being paid Rs 750. Ameen Sayani and I S Johar told me I was being exploited. But I wanted to do the show because it had made a household name. I stayed back just because of that greed. But when the younger generation was asked to do shows in the same format, they were paid in thousands. It hurt me and I left. I did TV hoping to earn good money, which didn't happen. But I got a lot of respect and fame."
In 1970, she worked as an RJ on the TV show 'Saridon Ke Saathi' with the former Indian radio announcer Ameen Sayani.
Tabassum then hosted 'Maratha Darbar Ki Mehkti Batein' a comedy radio show.
She has also worked as an editor at the Hindi women's magazine 'Grihalakshmi' for almost 15 years.
In 1985, she worked as a director, producer, and scriptwriter for the Hindi film 'Tum Par Hum Qurban.' His son was cast in the film, but the film failed to do well at the box office.
Tabassum worked as a director in the 1987 Hindi film 'Kartoot,' but the film got shelved.
She has penned down more than 10 books on jokes and Urdu Shayaris.
She has also performed in the stage show 'Tabassum Hit Parade.'
She then made a cameo appearance in the Hindi films like 'Sur Sangam' (1985), 'Naache Mayuri' (1986), 'Chameli Ki Shaadi' (1986), 'Swarg' (1990).
After completing her shoot for her shelved Hindi film 'Janana Mujhse Door' (1995), she left working as an actor in Hindi films. During an interview, she talked about her failed films. She said,


My parents decided that I was not getting interesting roles. I was a very big child artiste but, as a grown-up, I could not achieve any success. So I was married off."
Tabassum has also appeared in a few Hindi TV serials such as 'Pyaar Ke Do Naam: Ek Raadha, Ek Shyaam' (2006) and 'Ladies Special' (2009).
She has hosted a TV show 'Abhi Toh Main Jawaan Hoon' aired on TV Asia USA and Canada. The show depicts the Golden Era of Hindi Cinema.
She has hosted a devotional TV show 'Bhakti Main Masti, Tabassum Bhajan Sandhya.'
In 2016, she started uploading interviews of veteran actors on her YouTube channel 'Tabassum Talkies.' She has around 737k subscribers on her YouTube channel as of September 2022.
Tabassum is the sister-in-law of the Indian actor Arun Govil who portrayed the iconic role of Lord Rama in the Hindi TV series 'Mahabharat' (1988). She shared an Instagram post about Arun Govil and wrote the caption,


Duniya k lie ye Ram hai lekin mere lie mera Lakshman hai."
Tabassum has won many awards for her acting skills and for hosting various talk shows.
She has been invited as a guest speaker at various stage shows and events.
She has been featured on various magazine covers.
In an interview, Tabassum shared that she has helped many Indian celebrities in making their debut in Bollywood. She said that she once spotted Johnny Lever performing at a stage show of hers. She said,


I met Johnny Lever while I was doing a show in Shanmukhananda Hall in Mumbai. My manager saw him performing on the street and brought him in. I haven't seen a man as talented as Johnny Lever."

She further said that even Sunidhi Chauhan was spotted by her. She said,

Sunidhi Chauhan is also my discovery. I was doing a show in Delhi and she asked for me permission to sing on stage. I told her that it can't be done and she had to meet my manager. But she insisted. When I went to the washroom during a break in the show, she followed me and said, 'Listen to my song' and immediately started singing. I was quite amused. But I let her sing on stage. She sang so well. I told her father to get her to Mumbai and work in Bollywood. I even gave him my home address."

She then invited Sunidhi and her father to her home and asked them to meet the Indian musician Kalyan. She said,

They came to my house the same day that Babul Supriyo had come. I told Sunidhi's father that if she sings in my stage show, it will not benefit her career. I told him to go to Kalyanji's office and say I had sent him. I called Kalyanji and told him I was sending him a birthday present — it was his birthday that day. The rest is history."
During an interview, Tabassum said that once the Indian actor Amitabh Bachchan saved her life. She said,


I was sitting in a wheelchair and conducting the show as my leg was fractured. Suddenly there was a fire and that caused a stampede. 'I started shouting for help. Nobody responded. They were all running for their lives. Then Amitji came…'
In one of her Instagram posts, she shared that since her teens, she practised yoga.
Tabassum once shared that the Indian actress Vyjayanthimala used to lovingly call her Papa. In an interview, she said,


Vyjayantimala loved me a lot. She gave me a pet name, 'papa'. In some places in south India, they call children 'papa'. She would sing Tamil songs for me. I was offered the role of Madhubala's younger sister in Mughal-e-Azam. Later, they decided that I was too young for it. I was given another role, but even that got edited out. I don't have a single scene in the whole movie."
In 2021, while she was hospitalised in a hospital after testing positive for COVID-19, the rumours of her death spread in the media. Later, she cleared the rumours through her social media account.